Associate Professor
Cultural/Linguistic Anthropology
Office: 119 Piccolo Building
Phone: 336.758.5326
Email: benderm@nullwfu.edu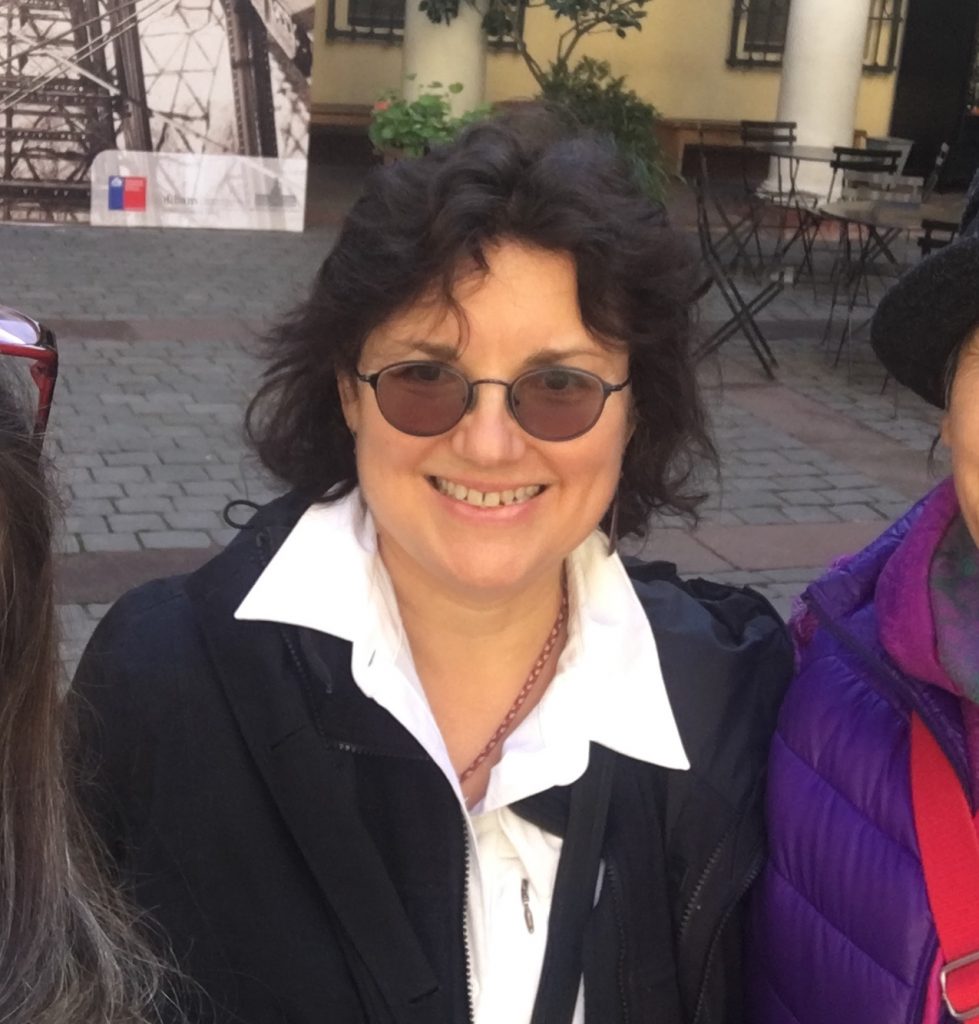 Margaret Bender (Ph.D., University of Chicago). Margaret Bender received her A.B. degree in English from Cornell University, her A.M. in the social sciences from the University of Chicago, and her Ph.D. in Anthropology also from the University of Chicago. Bender believes strongly that the study of language is essential to our understanding of cultures, persons, and events. She has studied the relationship between language and culture in a variety of contexts—from political rhetoric in Iran to family literacy education in Chicago. Most of her work, however, has centered around the Cherokee language and been based in North Carolina's Eastern Cherokee community. Focal areas have included literacy, language ideologies, linguistic sovereignty, and language revitalization. Bender is currently involved in two major research projects. The first is a book project in which she is studying changes in Cherokee sacred language between 1800 and the early 20th century. The second is funded by 2014 Pilot Research Grant from Wake Forest University: Testing the Impact on Student Learning of the Introduction of Indigenous Language Texts to Cherokee Language Immersion Classrooms: A Pilot Study. Bender has worked with authors and artists to develop two new Cherokee language texts to be used in language immersion education in the coming academic year. This project is designed to test two hypotheses: 1) that the introduction of indigenous texts will lead to student acquisition of language-specific grammatical and stylistic structures that would otherwise not be acquired by students at the school; 2) that the introduction of indigenous texts will lead to greater Cherokee cultural knowledge and appreciation. She is currently working on the questions that will accompany each text enabling the testing of the two hypotheses.
Bender's broader interests in scholarship and teaching include linguistic and educational anthropology, Native American cultures and languages, and anthropological theory. She teaches in Wake Forest's Linguistics Program and cross-lists her course, Language and Gender, with Women's and Gender Studies.
Dr. Bender leads a camping trip with students each year at the Cherokee Indian Reservation in Cherokee, NC for the Annual Cherokee Indian Fair in October.
If interested, email Dr. Bender for details.
View pictures from the 2008-2010 trips.
Research and Scholarly Activities

Recent Publications

2015 "Shifting Linguistic Registers and the Nature of the Sacred in Cherokee." In Registers of Communication. A. Agha and Frog, eds. Helsinki: Finnish Literature Society, Studia Fennica Linguistica Series.

2013 "Language Loss and Resilience in Cherokee Medicinal Texts." In Trauma and Resilience in Southern History. U. Wiethaus and A. Parent, eds. Pp. 91-107. New York: Peter Lang.

"Reflections on What Writing Means Beyond What it 'Says': The Political Economy and Semiotics of Graphic Pluralism in the Americas." Ethnohistory 57(1). (2010) (Link to Duke University Press; Requires WFU Login or other subscription to access.)

"Visibility, Authenticity and Insiderness in Cherokee Language Ideologies" in Native American Language Ideologies: Beliefs, Practices, and Struggles in Indian Country (2009) (link to University of Arizona Press)

"Speaking Difference to Power: The Importance of Linguistic Sovereignty" (co-authored with Thomas Belt) In Foundations of First Peoples' Sovereignty (2008) (link to PeterLang.com)

"Indexicality, voice, and context in the distribution of Cherokee scripts." in International Journal of the Sociology of Language, Vol. 192 (2008)
(Link to article in Ebscohost requires WFU login.)

"Cherokees Prior to 1838" in The New Encyclopedia of Southern Culture, Volume 6 (2007) (link to UNC Press)

"Framing the Anomalous: Stoneclad, Sequoyah, and Cherokee Ethnoliteracy." In New Perspectives on Native North America (2006) (link to Nebraska Press)

Linguistic Diversity in the South: Changing Codes, Practices, and Ideology (Southern Anthropological Society Proceedings, 37) (2004) (link to Amazon.com)

Signs of Cherokee Culture: Sequoyah's Syllabary in Eastern Cherokee Life (2002) (link to UNC Press)

Signs of Cherokee Culture: Sequoyah's Syllabary in Eastern Cherokee Life (2002) (link to Amazon.com)

Teaching and Student Engagement

Teaching

ANT 111 – People and Cultures of the World
ANT/LIN 150 – Introduction to Linguistics
ANT/LIN 333 – Language and Gender
ANT 340 – Anthropological Theory
ANT 350 – Language, Indigeneity and Globalization
ANT/EDU 353 – Language in Education
ANT 354 – Field Methods in Linguistic Anthropology
ANT 355 – Language and Culture

Links and Resources